𓆊 𓆌 𓆏 𓆌 𓆊
WELCOME TO THE SWAMP! STAY A WHILE AND CATCH SOME VIBES.  
K.K, is a slide guitarist and singer-songwriter living in the U.K. She takes her influence from the Delta Blues players of the 1930s, the roots music of Appalachia and its ancestors. Feel free to look around and check out her dark and dirty, swamp blues, news and merch.
⋆Beautiful Swamp Banner above by The Stardazed Trail⋆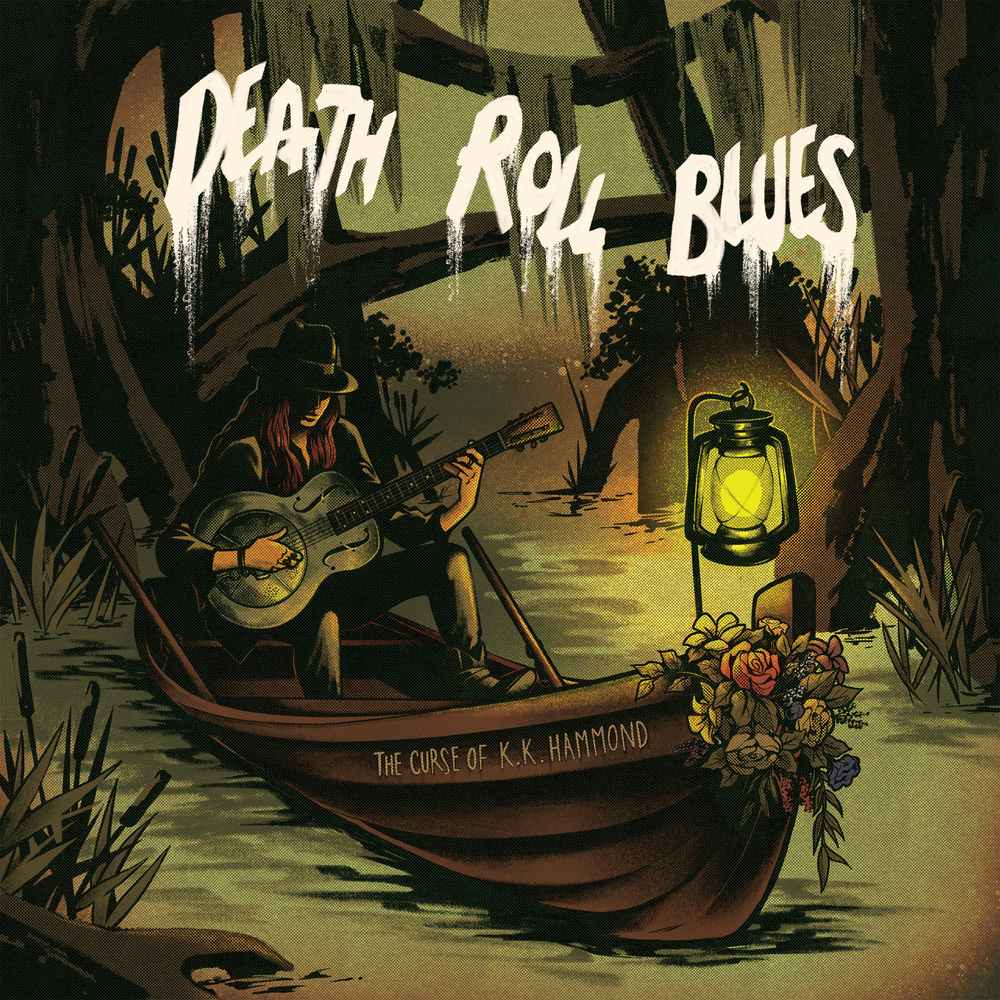 COMING THIS HALLOWEEN!:
Death Roll Blues, K.K.'s debut album will be available for presale before its release on March 31st 2023. There will be an instant gratification track by the same name featuring David & the Devil. 
Artwork by The Stardazed Trail