"

The resonator playing here (by Hammond herself) is superb, dark and chilling creating a macabre aural image" - Andy Snipper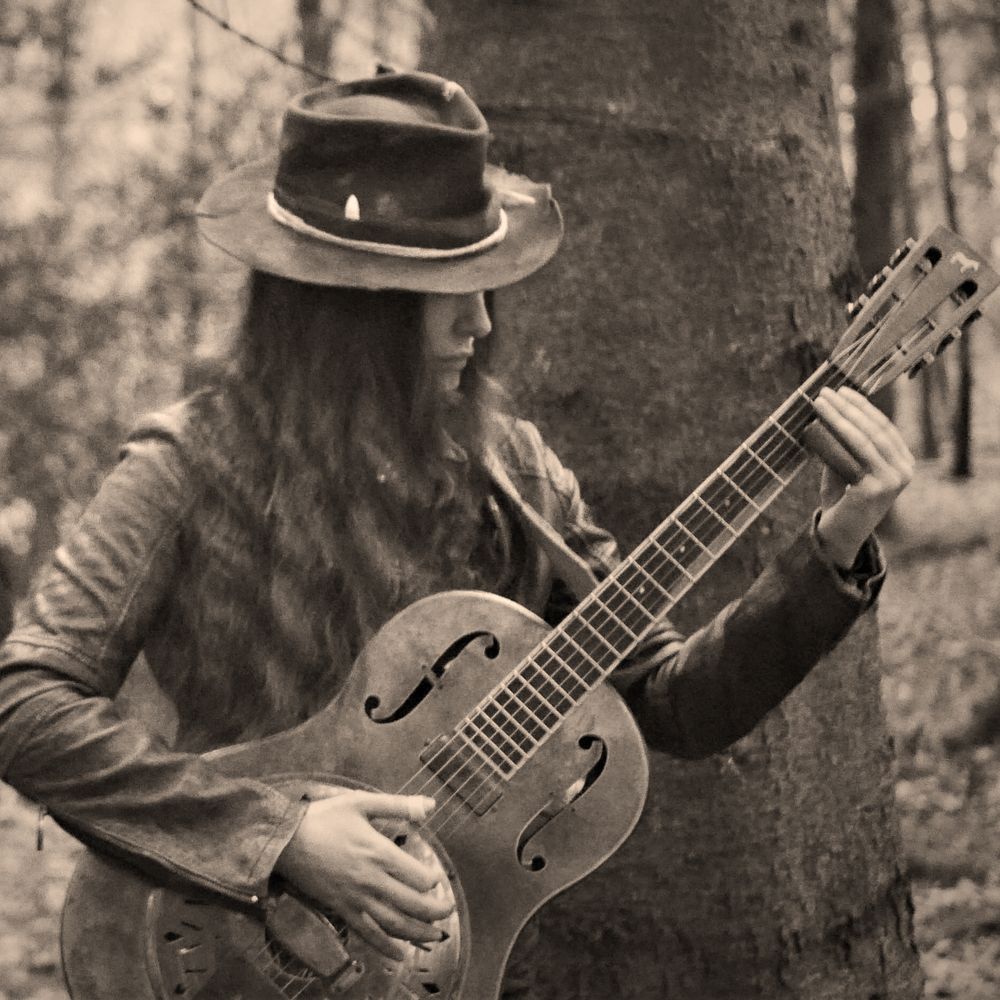 Take a deep dive into the dimmest depths of the swamp where Southern gothic horror and slide guitar come together in unholy matrimony.
𓆌 𓆌 𓆏 𓆌 𓆌
K.K. Hammond is a slide guitarist and singer-songwriter. She takes her influence from the Delta Blues players of the 1930s, the roots music of Appalachia and its ancestors fusing the vibe of the swamp with a sprinkle of Southern gothic horror, K.K. writes traditionally inspired roots music but twists it her own new way for a unique and untapped sound that appeals to a whole new modern audience as well as classic blues fans.
K.K's music has garnered critical acclaim worldwide as well as airplay on a multitude of blues radio shows internationally. This includes the Cerys Matthews BBC Radio 2 Blues Show and the award winning Gary Grainger Blues Show.
A video of K.K. playing a slide guitar cover of "Nothing Else Matters" with her good friend Kaspar "Berry" Rapkin accompanying her on banjo was shared by Metallica on their official TikTok and described by them as "Incredible"!
Upon its release, her single The Ballad of Lampshade Ed (featuring her good friend and fellow bluesman David & the Devil) championed a #1 spot in the UK iTunes Blues chart. In 2023 K.K. bagged another iTunes #1 with her single Graveyard Blues.
K.K.'s biggest success to date arose from the release of her debut album Death Roll Blues in March 2023. The vinyl and CD run sold out via pre-order prior to the album's official release date. Upon its release, the album hit the #1 spot in the UK iTunes Blues chart and subsequently bagged another #1 spot in the US iTunes Blues chart. It also exceeded expectations by breaking into the #12 spot in the mainstream iTunes charts (across all genres) and the #18 spot in the UK iTunes mainstream chart. It was also the #3 best seller of all time for an iTunes Blues pre-sale.
K.K.'s 2023 both started and ended with a bang with the release of her cover single Heart Shaped Box (featuring Kaspar 'Berry' Rapkin & Ian Davidson) / In the Pines in October, topping the iTunes Blues Chart yet again!
K.K.'s has also had some great successes with her self produced and directed music videos. The music video for Heart Shaped Box winning a multitude of awards including wins at the Video Nasties Genre Film Festival, the David Film Festival in Turkey, the Euro Music Video Song awards and the Anatolia Film Festival.
U.K. born, K.K. took an interest in guitar, Americana and roots Blues from an early age when watching her father play flamenco guitar. She spent some years exploring the back roads of the USA eventually settling in the remote, forested English Countryside, where she works her farm. A self-professed hermit living in an isolated spot in the woods, K.K. enjoys exploring the wilderness surrounding her home to seek inspiration for her song writing.
K.K has a burning passion for resonator guitars and has a collection of Mule Resophonics and National Resophonic which are her absolute pride and joy. K.K. also has a keen interest in taxidermy and its associated areas and works on skull and bone processing in her spare time. She also creates art pieces from bones and antlers. K.K. has always had a deep interest in the natural world and animal care. She loves herpetology and has several pet snakes.
"

I hear many young players and their debut recordings, but not many are pushing for their own sound and few use the roots as a foundation for their own creativity. K.K. does exactly that and has her own style, in fact it is more than a style, K.K. inhabits her own dark and mystical world. " - Michael Messer
— Renowned slide guitarist, singer, blues and roots innovator and producer.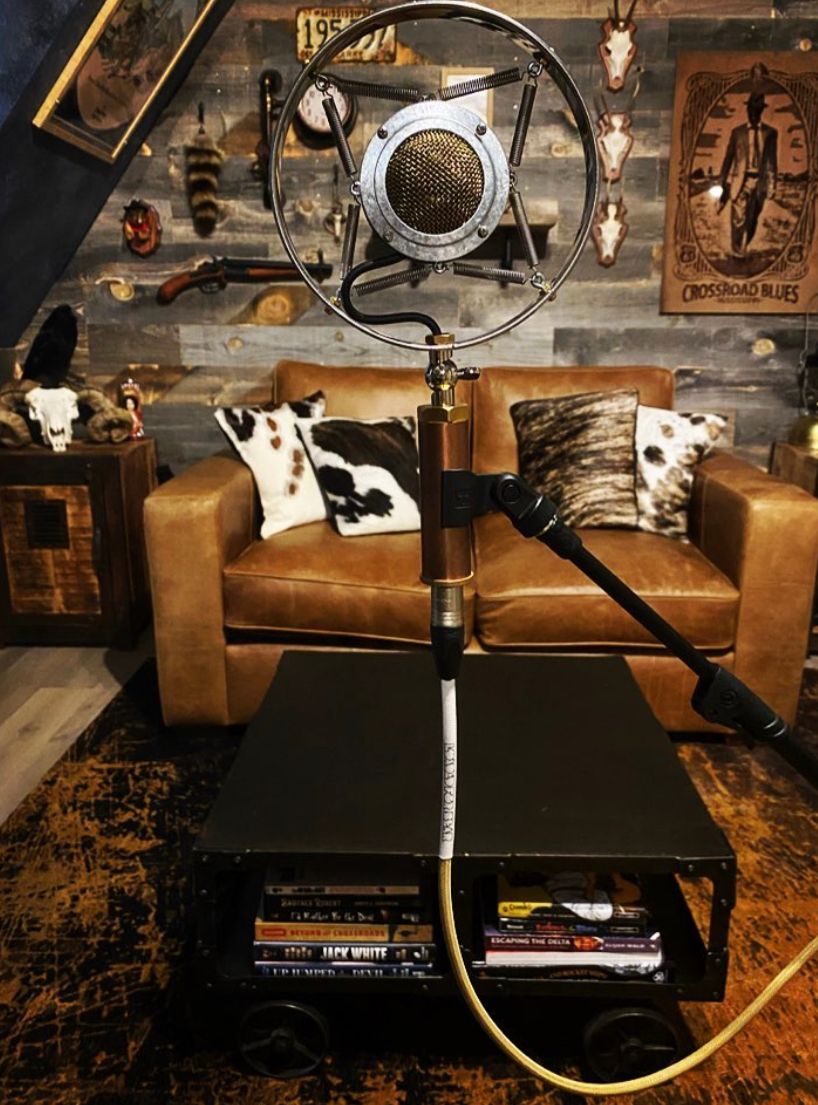 Photography by Nicole Klein, Justin Ramell and Nicola Grimshaw-Mitchell.